WAEC Office: See all West African Examination Council (WAEC) Offices (National, Zonal & Branch) in Nigeria. The list will cover all states in Nigeria.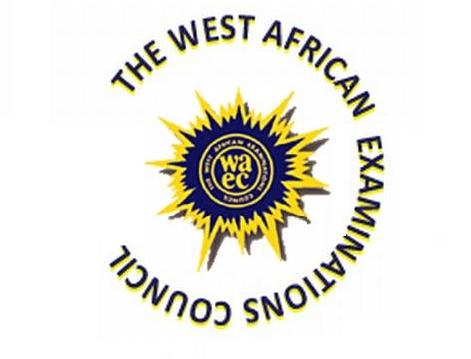 In this page, Allschool will list out all West African Examination Council (WAEC) offices in Nigeria. In each office, we will list out their office address and contact phone numbers and email address.
PLEASE NOTE: Candidates can collect their certificates from WAEC Zonal and Branch offices in charge of the state where they sat for the examination.
WAEC HEADQUARTERS
ACCRA
Examination Loop (Behind Ridge Hospital)
P.O. Box GP 125, Accra, Ghana. 
Tel: (233-302)-248967
Fax: (233-302)-222905
e-mail:waechqrts@africanonline.com.gh
DON'T MISS OUT: Stay Updated with Schools' Latest Updates on WhatsApp. Click Here and Follow our WhatsApp Channel now!
WAEC Office Address for all States in Nigeria
WAEC INTERNATIONAL OFFICE
The West African Examinations Council, 
International Office
Plot 6, Lateef  Jakande Road
Agidingbi, Ikeja
Lagos, Nigeria
e-mail:waechqrslagos@yahoo.com
WAEC NATIONAL OFFICE IN NIGERIA
21, Hussey Street, Yaba;
Private Mail Bag 1022, Yaba, Lagos. 
Tel: (01) 7305150,961016,2136455,8974569
e-mail:hnowaeclagos@yahoo.co.uk
hnowaeclagos@waecnigeria.org
WAEC ZONAL OFFICES
ABUJA ZONAL OFFICE
Secretariat Road,
Gwagwalada,
P.M.B 67, Garki,
Abuja-FCT. 
08131622534
e-mail: waecabuja@yahoo.co.uk 
abujaoffice@waec.org.ng
BENIN ZONAL OFFICE
Exams Council Avenue
Off Benin-Auchi Road
(Opp. Water Reservoir)
P.M.B 1234,
Benin City,
EDO STATE.
Tel: 052-875481; 876483; 875484
GSM: 08025383319
e-mail: waecbenin@yahoo.com
beninoffice@waec.org.ng
ENUGU ZONAL OFFICE
22, Aguleri Street,
Independence Layout,
PMB 1040,Enugu,
ENUGU STATE.
Tel: 042-823384, 823375-9
e-mail: waecenugu1@yahoo.com 
enuguoffice@waec.org.ng
IBADAN ZONAL OFFICE
1/3 Akintoye Adesina Way, Ijokodo,
PMB 5260, Ibadan,
Oyo State.
Tel: 07034416870
e-mail: zcwaecibadan@yahoo.com 
ibadanoffice@waec.org.ng
IKEJA ZONAL OFFICE
Plot 18,19 & 20, Ijaye Road,
Ogba Estate,
P.M.B 21582,
Ikeja,
Lagos State.
Tel: 01-7731743, 8939438, 8939460
e-mail: zcwaecikeja@yahoo.com 
ikejaoffice@waec.org.ng
MAIDUGURI ZONAL OFFICE
Bosco Line, Off  Kashim Ibrahim Road,
PMB. 1218,
Maiduguri,
BORNO STATE.
Tel: 076-940615, 960204, 970187 
e-mail:waecmaiduguri@yahoo.com 
maidugurioffice@waec.org.ng
JOS ZONAL OFFICE
Yakubu Gowon Way,
Along Buruku Road,
P.M.B. 2251, Jos,
PLATEAU STATE.
GSM: 07030131944, 07055592580
e-mail: waecjos@yahoo.com   
josoffice@waec.org.ng
KADUNA ZONAL OFFICE
Zaria Road,
Adjacent to Kawo Post Office,
P.M.B. 2135, Kaduna,
KADUNA STATE.
Tel: 062-889257 
GSM: 07028351188 
e-mail: waeckaduna@yahoo.com 
kadunaoffice@waec.org.ng
OWERRI ZONAL OFFICE
11/13, Isiukwuato Street, 
Aladinma Housing Estate, 
P.M.B. 1478, Owerri,
IMO STATE. 
Tel: 083-230879; 233325; 234355 
GSM: 08135788384 
Email: zcowerri@yahoo.co.uk 
owerrioffice@waec.org.ng
PORT-HARCOURT ZONAL OFFICE
Plot F/26 Diobu, 
2, Sam Wobo Street, 
Off Sanni Abacha Road GRA Phase 3. 
P.M.B. 5326, Port-Harcourt, 
RIVERS STATE 
Tel: 084-901205-9 
e-mail: bcportharcourt@yahoo.co.uk 
portharcourtoffice@waec.org.ng
SOKOTO ZONAL OFFICE
Gusau Road, 
Opp. Army Barracks, 
P.M.B. 2288, Sokoto, 
SOKOTO STATE. 
Tel: 060-232198, 239618 
e-mail:waecsok@yahoo.com 
sokotooffice@waec.org.ng
UYO ZONAL OFFICE
Ikot Ayan Ikono, Abak Road 
P.M.B. 1099, Uyo 
AKWA IBOM STATE 
GSM:08169364425, 08169364458, 08169364479
e-mail:uyobc@yahoo.com 
uyooffice@waec.org.ng
WAEC BRANCH OFFICES
Abakaliki Branch
55, Udemezue Street,
P.M.B 042, Abakaliki
Ebonyi State
GSM: 07083468494
email: bcwaeccai@yahoo.com
abakalikioffice@waec.org.ng
Abeokuta Branch 
Onikolobo
P.M.B. 2161, Abeokuta
Ogun State
GSM: 08020838496, 08043124594
email: waecabeokuta@yahoo.com
abeokutaoffice@waec.org.ng
Ado-Ekiti Branch 
Opposite Omolayo Printing Press, 
Off Ikere/Ado Ekiti Road, 
PMB 5451, Ado-Ekiti 
Ekiti State.
Tel: 022-910354
e-mail: waecadoekiti@yahoo.co.uk 
adoekitioffice@waec.org.ng
Akure Branch Office
Behind INEC Office, Alagbaka Qtrs, 
P.M.B. 798, Akure, 
Ondo State . 
GSM: 07098707977, 07098806459 
E-mail: waecakure@yahoo.com 
akureoffice@waec.org.ng
Asaba Branch Office
WAEC Road, 
Behind Federal Secretariat, 
Off Okpanan Road, 
P.M.B: 1020, Asaba, 
Delta State. 
Tel: 056-870840 
e-mail:waecasaba@yahoo.com 
asabaoffice@waec.org.ng
Awka Branch Office
Amawbia-Agulu Road 
Nise  
P.M.B. 6005, Awka, 
Anambra State . 
Tel: 08026211147  
e-mail: waecawka@yahoo.com 
awkaoffice@waec.org.ng
Bauchi Branch Office
Birshin Fulani, 
Opp Federal Poly Staff Qtrs 
Dass Road 
P.M.B: 0222, Bauchi, 
Bauchi State. 
Tel: 070-34609590 
e-mail: bcwaecbauchi@yahoo.com 
bauchioffice@waec.org.ng
Calabar Branch Office
230/232, Murtala Muhammed Highway, 
P.M.B. 1362, Calabar. 
Cross River State. 
Tel: 087- 821958 
e-mail: bcwaeccal@yahoo.co.uk 
calabaroffice@waec.org.ng
Gusau Branch Office
New Central Market Road 
PMB 01062, Gusau 
Zamfara State 
e-mail:waecgusau@yahoo.com 
gusauoffice@waec.org.ng
Ilorin Branch Office
Kaima Road, Oko-Olowo,
Oloje Area.
Via Federal Government College,
P.M.B 1500, Ilorin,
Kwara State.
Tel: 07087514751
e-mail: waecilorin@yahoo.com 
ilorinoffice@waec.org.ng
Kano Branch Office
Dawakin Dakata, 
P.M.B 3124, Kano, 
Kano State. 
Tel: 063-310081, 317194, 201697 
e-mail: Waecofficekano@yahoo.Com 
kanooffice@waec.org.ng
Katsina Branch Office
55/57, Murtala Muhammed Way, 
Jibia Road Bypass, Magangarin-Gafai, 
P.M.B. 2110, Katsina, 
Katsina State , 
Tel: 065-290037, 290038
e-mail: waeckatsina@yahoo.com 
katsinaoffice@waec.org.ng
Lokoja Branch Office
Area 8, Hassan Usman Katsina Road,
PMB 1050, lokoja, 
Kogi State. 
Tel: 058-222568 
email: lokojawaec@ yahoo.co.uk
lokojaoffice@waec.org.ng
Markudi Branch Office
41, Kashim Ibrahim Road, 
P.M.B. 102390, Makurdi,  
Benue State . 
GSM:08053877660, 07098733396 
e-mail: waecmakurdi@yahoo.com 
makurdioffice@waec.org.ng
Minna Branch Office 
Along Paiko Road,  
Beside College of Education 
P.M.B. 85, Minna,  
Niger State . 
Tel: 066-222678 
e-mail: bcwaecminna@yahoo.com 
minnaoffice@waec.org.ng
Osogbo Branch Office
Alekuwodo Area,
Behind Govt Technical College, 
P.M.B. 4473, Osogbo,  
Osun State . 
Tel: 035 – 207067 
e-mail: waecosogbo@yahoo.com 
osogbooffice@waec.org.ng
Umuahia Branch Office
Government Layout (Behind CBN), 
P.M.B. 7090, Umuahia,  
Abia State 
GSM: 09034644992, 09030433834  
e-mail: bcumuahia@yahoo.co.uk  
umuahiaoffice@waec.org.ng
Yenagoa Branch Office
27, Azikoro road, 
P.M.B. 134,yenagoa, 
Bayelsa state.
GSM: 08140061631
e-mail: waecyenagoa@yahoo.com
yenagoaoffice@waec.org.ng
Yola Branch Office
Yola-Fufore Road,                
Beside Adamawa Broadcasting Corporation (ABC),        
P.M.B. 2246,Yola, 
Adamawa State. 
Mobile: 0803-492-0081, 0708-335-8876 
e-mail: waecyola@yahoo.co.uk
WAEC SATELLITE OFFICES
Ikorodu Satellite Office
Off. Ebute Road, Igbogbo. 
P.M.B 1024 Ikorodu, 
Lagos State. 
Tel: 017378156 
e-mail: waecikorodu@gmail.com 
ikoroduoffice@waec.org.ng
Ojo Satellite Office
Off Olojo Drive, 
Behind Awori College, Ojo Town. 
P.M.B 1033 Festac Town, 
Lagos State. 
Tel: 01-7378155 
e-mail: waecojo@yahoo.com 
ojooffice@waec.org.ng
SOURCE: WAEC Nigeria Website.
SEE ALSO: WAEC Frequently Asked Questions and their Accurate Answers.
You can check out WAEC Latest News HERE.
Thank you so much for reading. We will appreciate it if you share this with your loved ones.